Reusable house items that save money!
Over the past few years Kevin and I have tried so many reusable products in hopes of reducing what we spend monthly on household needs.
We started this process first by identifying the items we spent the most money on each month. For us 2 items that stood out was ziplock bags and dryer sheets. I remember like it was yesterday spending over $8.00 on our last box of dryer sheets and then saying... no more. In dryer sheets alone we were spending $10.00 to $16.00 a month.
Since we pack food to take with us everywhere, we were flying through boxes of ziplock bags, both snack bags and sandwich bags. Our monthly cost of bags were about $10.00 or so.
It was obvious that these 2 items needed to be replaced first to start saving money each month. One thing about saving money on monthly household items is that.. you are going to be spending money to try items to replace it with. That being said, I highly suggest looking for items with great reviews. Taking time to research items and reading reviews helped us to not spend a fortune on adding reusable items to our home.
I researched diy dryer sheets, sponge dryer sheets and more. But we wanted something low cost and natural, as we are also moving away from using products with a bunch of synthetic junk in them. I kept seeing wool dryer balls everywhere I looked. So one day I grabbed a small pack to try them out. I have a small collection of essential oils that I drop on them every couple of uses to make the clothes smell good too. We like that these are natural, reduce static, freshen and soften the clothes, and they REDUCE drying time. You can use as many as you want. I usually use 2 at a time. Wool Balls.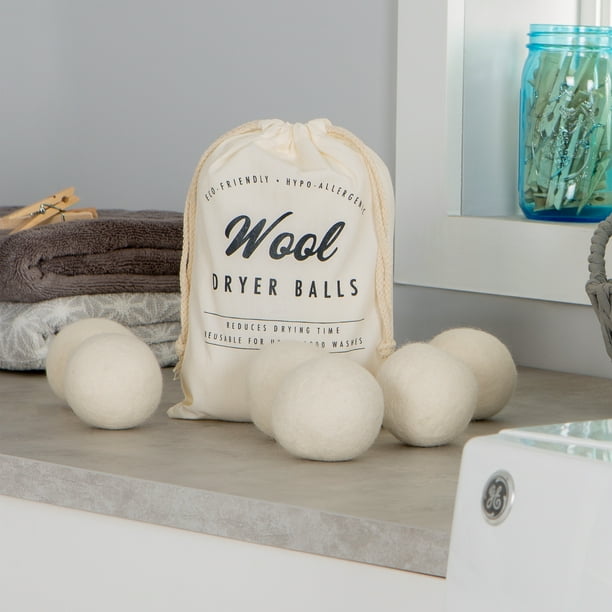 Ziplock bags were next to go. We are trying to reduce the amount of plastic and waste that we buy and put out there. I searched high and low for reusable food grade silicone bags that were affordable and made well. I returned quiet a few sets until I found one I loved. I found these ones and thought ooohhhh yes, these ones include snack bags too! I bought 2 packs and we have been using them for over 2 years. We use them every day all day, so it's about time to replace them. But we definitely got our money's worth. Reusable Food Bags.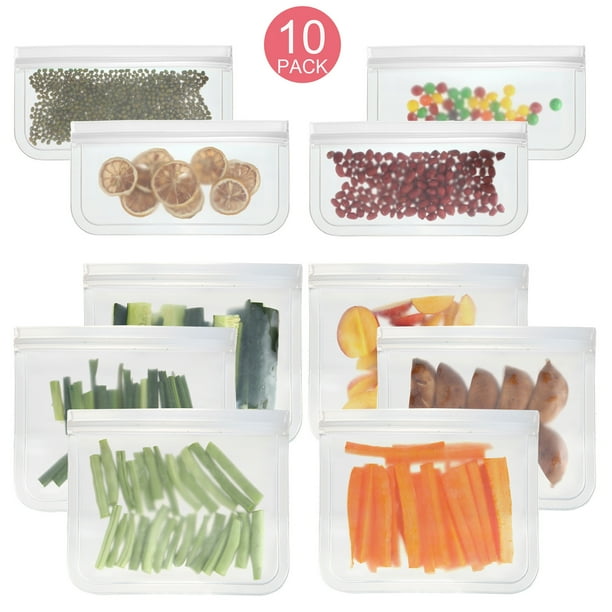 Another item we spent a lot of money on was dish scrubbers. Both Kevin and I consider germs often. So I would wash the traditional dish scrubbers either in the washer or the dish washer. But then they would soon start to fall apart. One day while shopping my friend's shelf at the antique store I bought a set of her hand knitted dish towels, and it was an absolute game changer for me. I was able to wash them over and over without them falling apart. For the holidays I was gifted a second set of towels from a girlfriend of mine. They were a seasonal set from target so when I went to buy more I couldn't find them. But I did find these... They are called Swedish dish towels and they scrub amazingly. When switching to dish towels I worried about not being able to scrub food, but that has not been an issue. Swedish Dishcloths.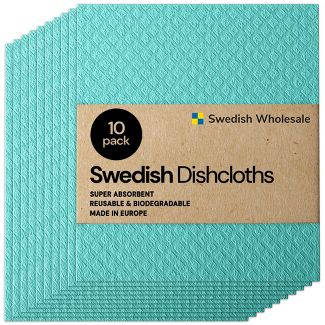 Another cost we cut drastically was on drinks. We are a Gatorade loving family. Early on when I was pregnant I started drinking sugar free drinks and found some really great tasting ones. When we decided to try to cut costs, we went out and bought 2 large 5 Gallon Water Jugs. They cost us $1.75 each to fill up, we have less waste, and we fill up every week and a half or so. So less than $8.00 a month on water. We also bought 2 carafes, one for a sugar free drink and one for water, which we keep in the refrigerator. For the water jug, we bought an electric water pump to fill glasses and carafes without having to life the heavy jug. Here is the link a water pump with great reviews. The pump we have is no longer available. 
All of these items and more have helped us save a significant amount of money each month. If you have been wanting to replace disposable items with reusable one, I encourage you to do so.  The money you save and the waste you reduce is worth it. Just keep in mind, find items with good reviews so you aren't blowing through money while trying to save!
If you found this information useful or would like to share items you enjoy, please leave us a comment below.
The Normans
---
2 comments